Your Part 107 Certification number can be easily located by looking at your official certification card or through your FAA ICARA account.
Option #1:
Locating the number on your official certification card is the quickest and simplest option. It can be found on the front and back of the card.
On the front, locate 'III CERTIFICATE NUMBER' the 7-digit number will be displayed to the right.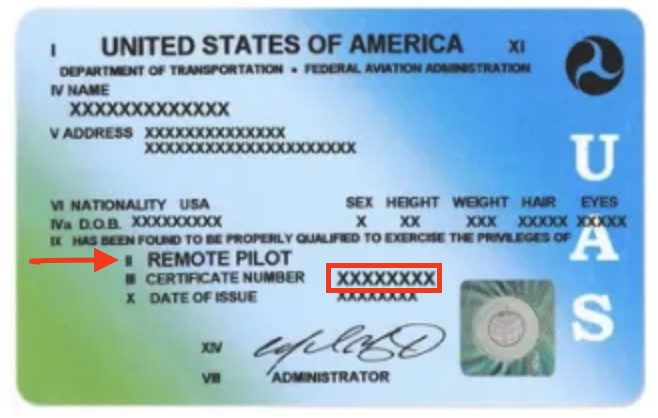 On the back of the card, the same number is located in the upper right corner, under the black bar.
Option #2:
If you don't have your card handy, the ICARA database can be used to retrieve this information. (This is the same website you used to apply for your certification card originally).
Go to https://iacra.faa.gov/IACRA/Default.aspx
Once you log in and accept the Terms of Service, your pilot dashboard will appear. From here, you can locate your certification number under 'Airman Information'