Listing the industries you work in on your DroneAdair profile is a great way to show potential clients the industries you specialize in. Our platform allows you to enter your industries instead of choosing from a predetermined list because we know that drone applications are limitless!
*Also, the industries that you input here will show up when you're customizing packages.
To add an industry to your profile;
Go to the 'My Website' page located on the left hand menu.
If you upgraded from a Free Account or never set up a website, you will need to set that up now.
Now, scroll to the 'Select your Industries' section.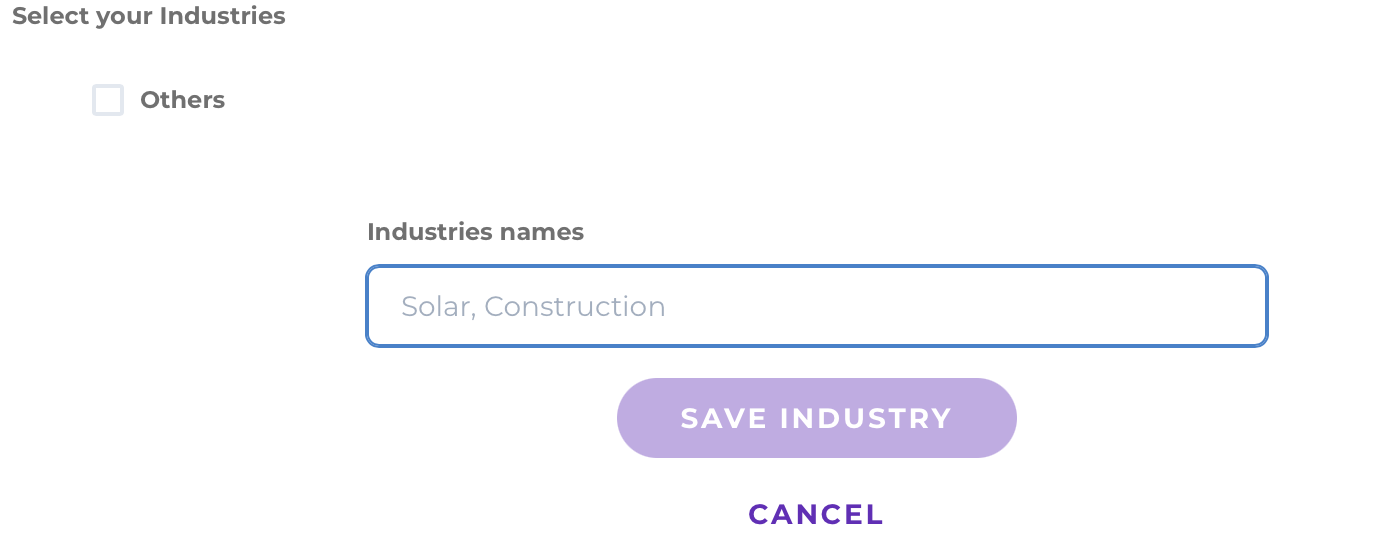 Enter an industry and then click 'Save Industry'

You can also select 'Others' as an industry option.

By adding all of the industries you work in, you will then be able to create customized packages for each industry.
Note: Only enter one industry name at a time when adding them to your profile.